The shift from ownership to access has given rise to membership brands. Uber Pass offers mobility and delivery solutions on a monthly subscription basis. For the global launch of Uber Pass a visual brand system and positioning needed to be developed.
The new proposition, visual identity and tone of voice reflect the concept of one membership to go anywhere and get anything, no matter the time or location.
For the Pass identity a global positioning and marketing framework was developed, together with a visual brand language to unify all touch points. The identity had to marry the brand with the offering. It had to be variable yet systematic and bulletproof. It had to be visually striking, adapt to any format and hold up to interpretation by external agencies and vendors around the globe.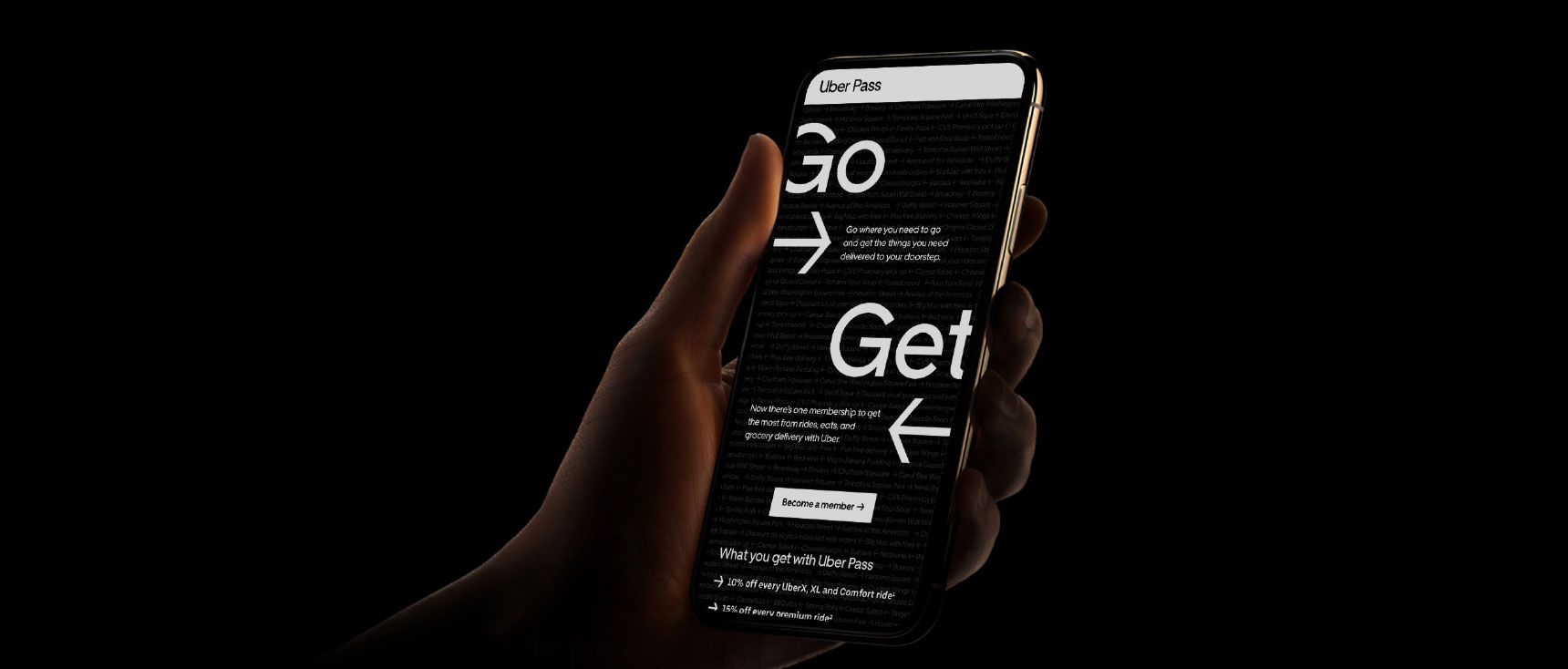 The solution: Go and Get with arrows as a visual metaphor and identity system in one. It implies both the mobility and delivery offering and the infinite choices one has.
2020 was the breakout year for the Uber Pass identity, launching to millions of members across the globe.
Uber is all about making real life easier to navigate. Uber Pass is all about making go and get even more simpler by offering the best Uber experience. The marketing campaigns highlight daily scenarios, where Uber Pass makes a difference.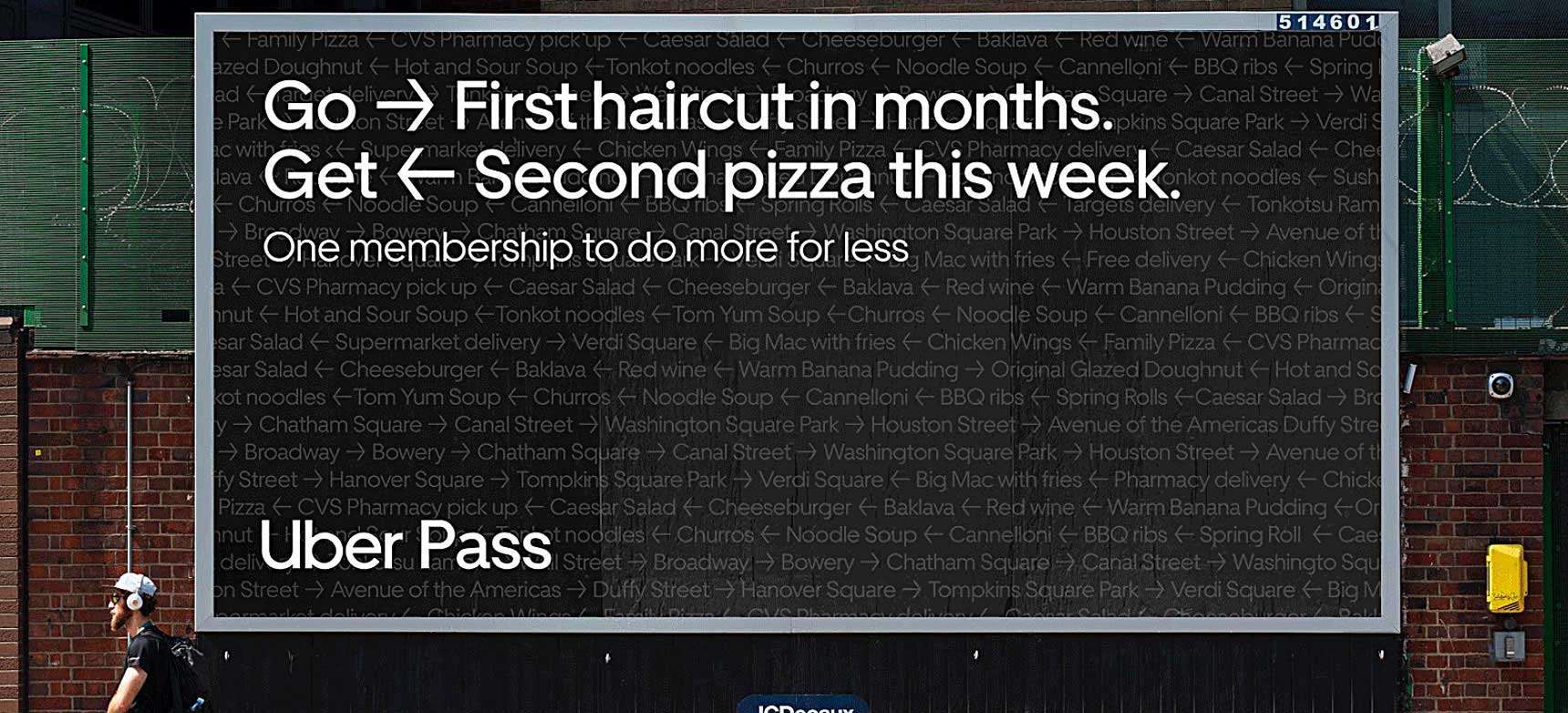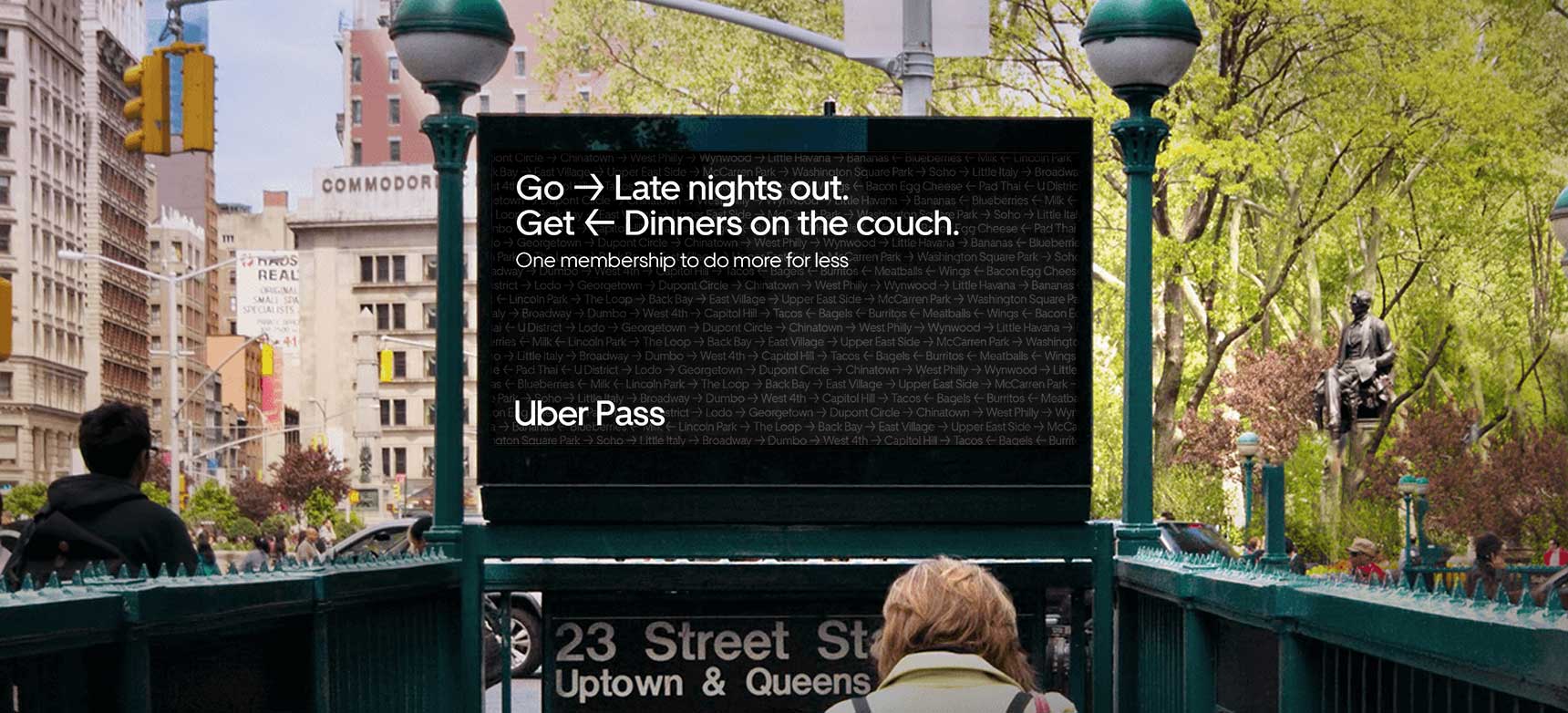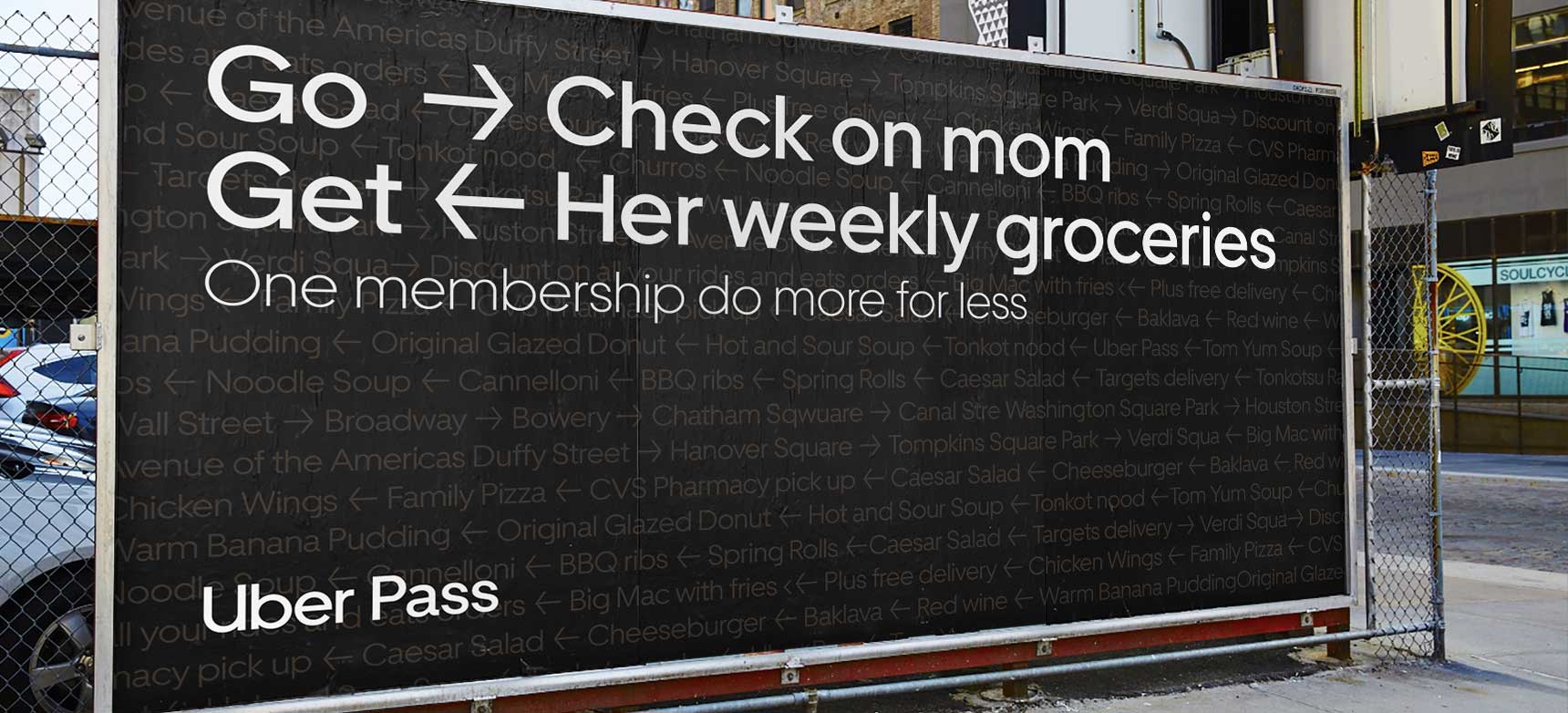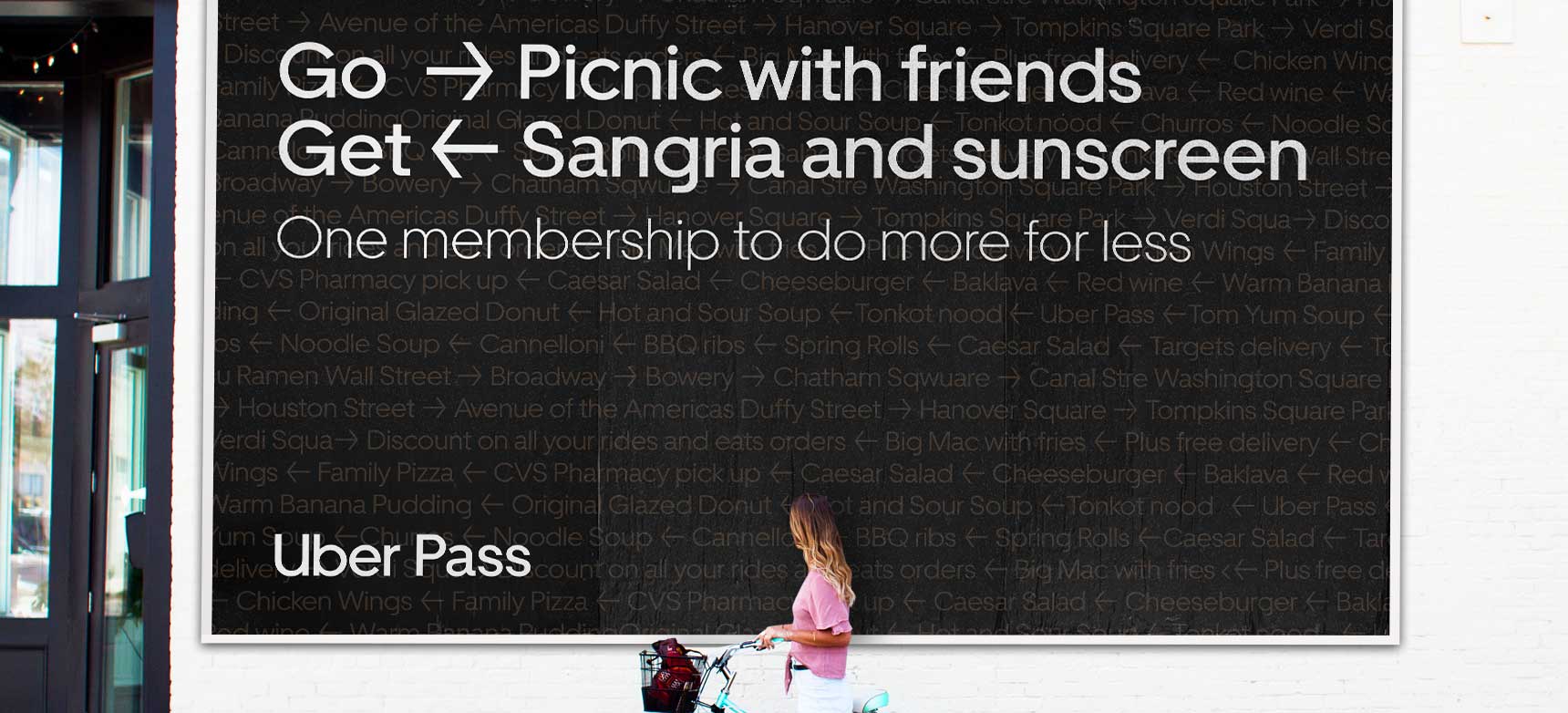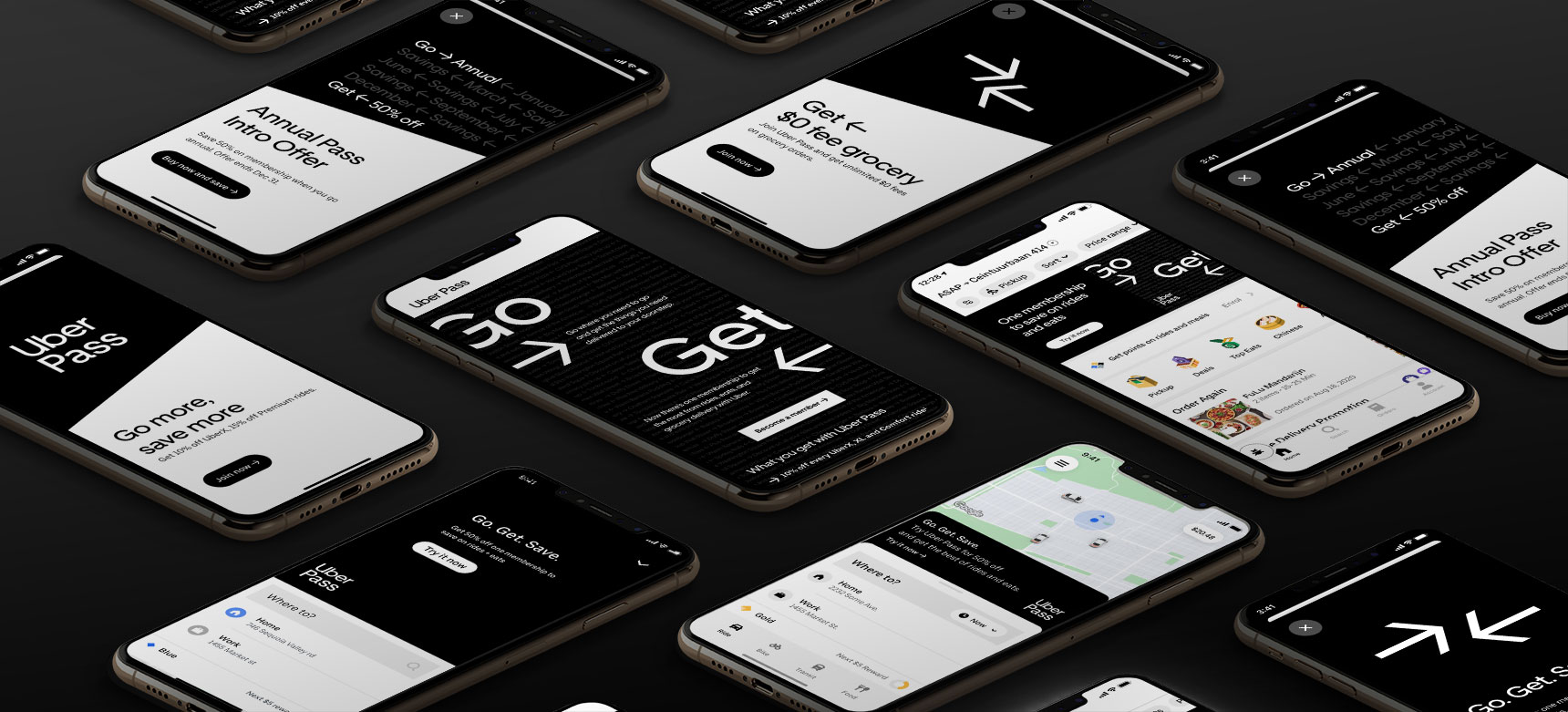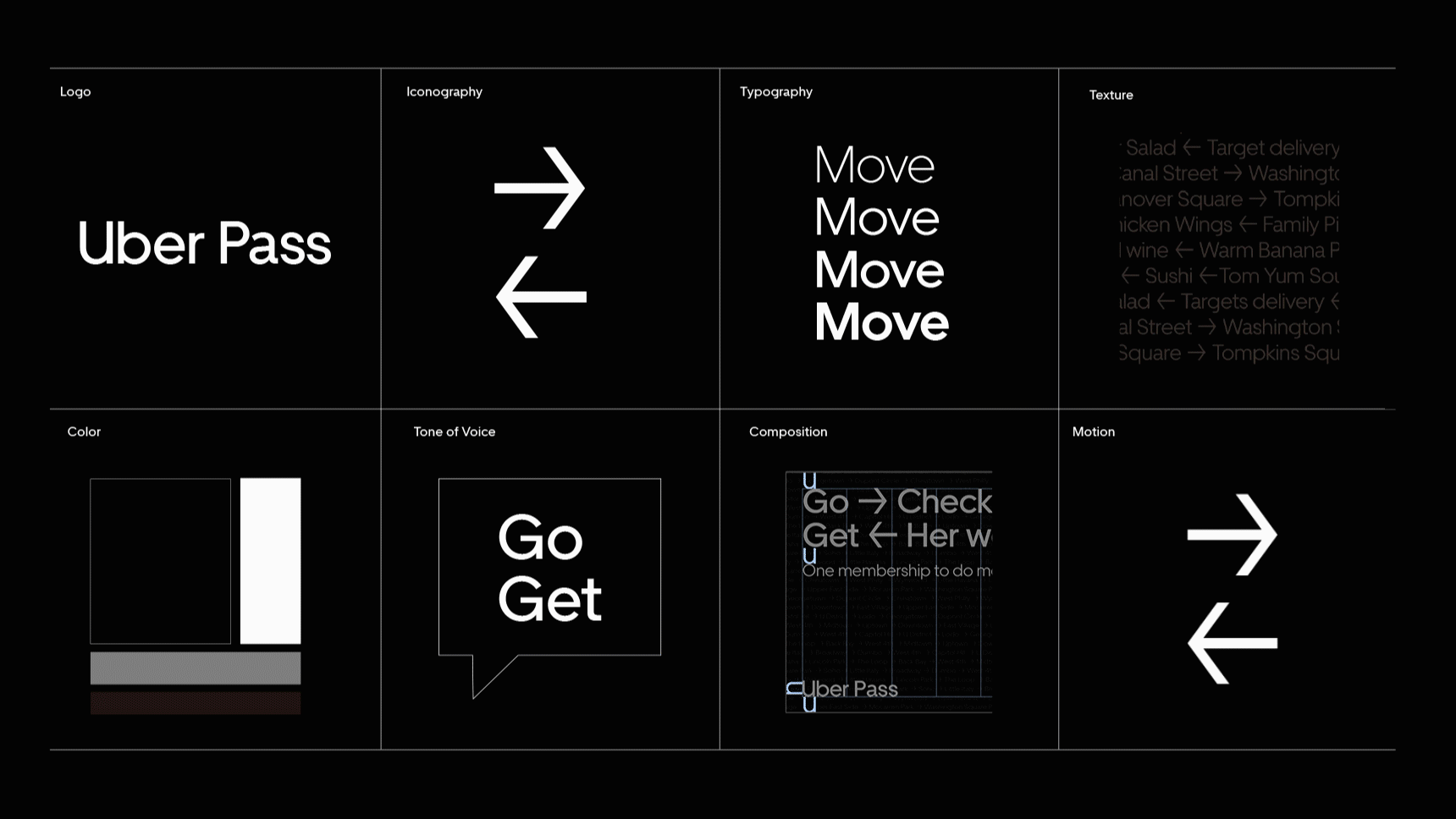 The create awareness of the membership local marketing campaigns were launched, supported with CRM, in app communications, performance media and educational content for social media and more. All these elements were produced by a host of different agencies around the globe and guided by the Uber in house creative team.