Uber driver-partners come from all walks of life. Whether they drive to support their passion or to earn extra cash, each story is unique and inspiring. Elevating the human story and motivation why people partner with Uber was the focus for three EMEA Drivers Stories.
To find the most inspiring true human stories we had to find the most valuable aspect first – the story tellers.
Telling a true story that is valuable and relevant for potential Uber driver-partners was the objective. Creating connections at scale through various platforms, channels and media with content that reflects the audience their thinking, values, people and communities they care about. The team set out to find the most compelling stories for each sub-region; Russia, Middle east and South Africa. Interviewing drivers to get to the why they partner with Uber. Focussing on topics that drive conversation and consideration. To bring the stories to life we teamed up with leading directors from around the globe.

Passionate philanthropist and Uber driver-partners Abdulla Sultan was followed three days around Riyadh by director Maceo Frost and crew to tells his story of an aspiring student at the university while starting his own charity organization.

...I love taking people around Riyadh, I really feel like I'm helping people.
— Abdulla Sultan, Driver partner, Riyadh


Cape Town is my office now. There's nothing I love better than being out on the streets, meeting people from all walks of life...
— Mehboob Adam, Driver partner, Cape Town

Family man Mehboob Adam showed us around his beloved Cape town, captured by director Brett de Vos. Exploring the many faces of South African culture.




Dreaming of being listed one day in the Forbes 500, fleet owner Maxim Zaripov has high ambitions. Our first interview with Maxim was due to take place at a park near his house. But a few inches of autumn snow had fallen overnight, providing a cinematic backdrop for director Julian King and his crew to capture the story of Maxim.
A content delivery plan to be #1 for customer queries such as "driver stories" or "driver reviews" in the EMEA region.
Besides the beautiful, imaginative, and thoughtful directors cut, alternative versions were created to meet the contextual expectations of the media placement. Amplifying the films with owned, earned and bought media. Encourage prospect drivers to convert in the sub-regions with content that is relatable and transmits a positive sentiment.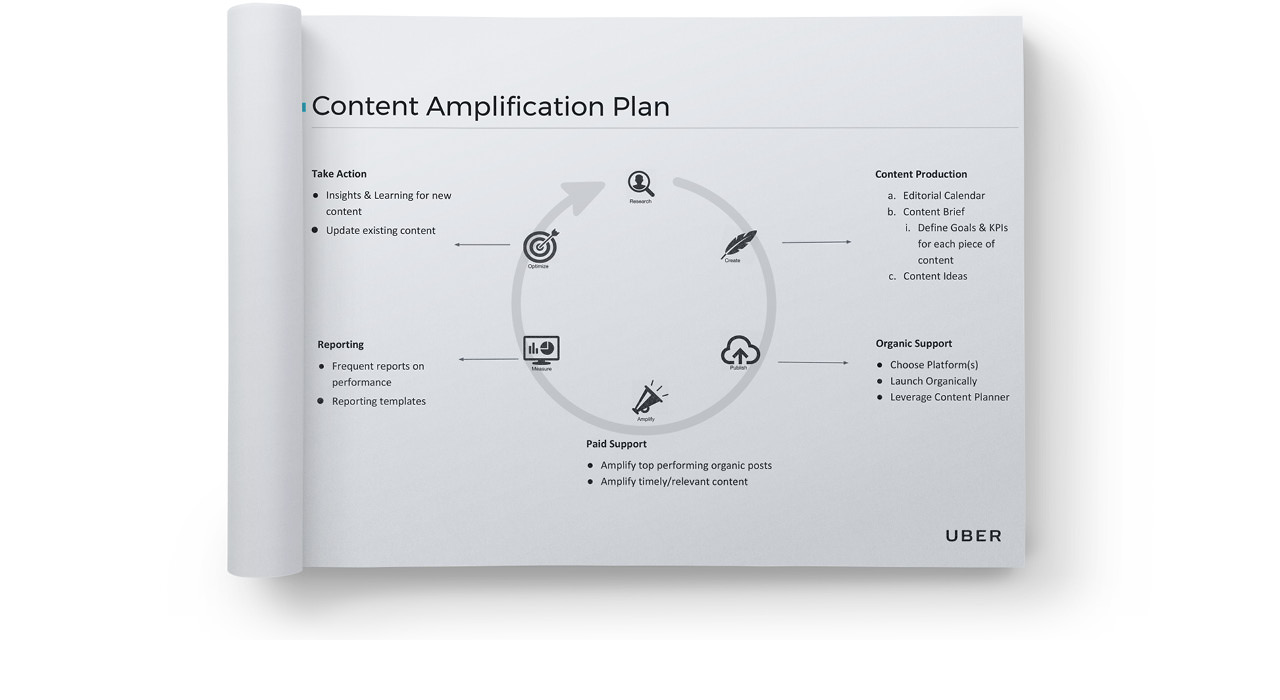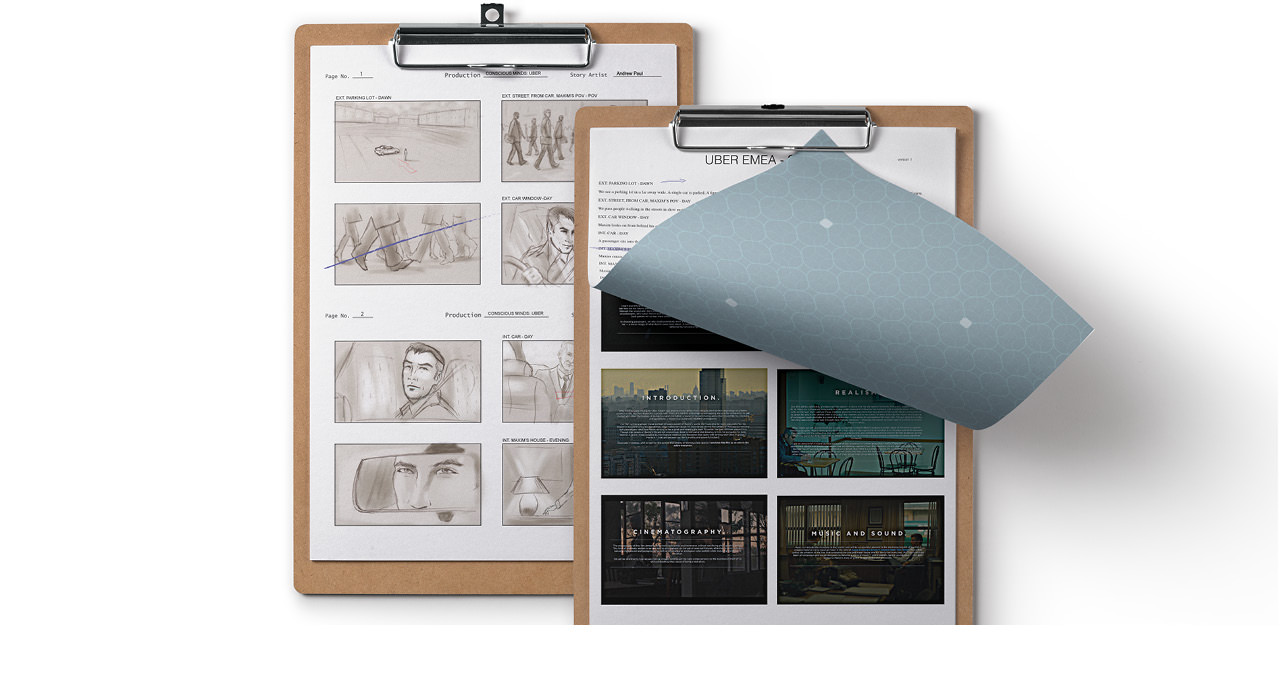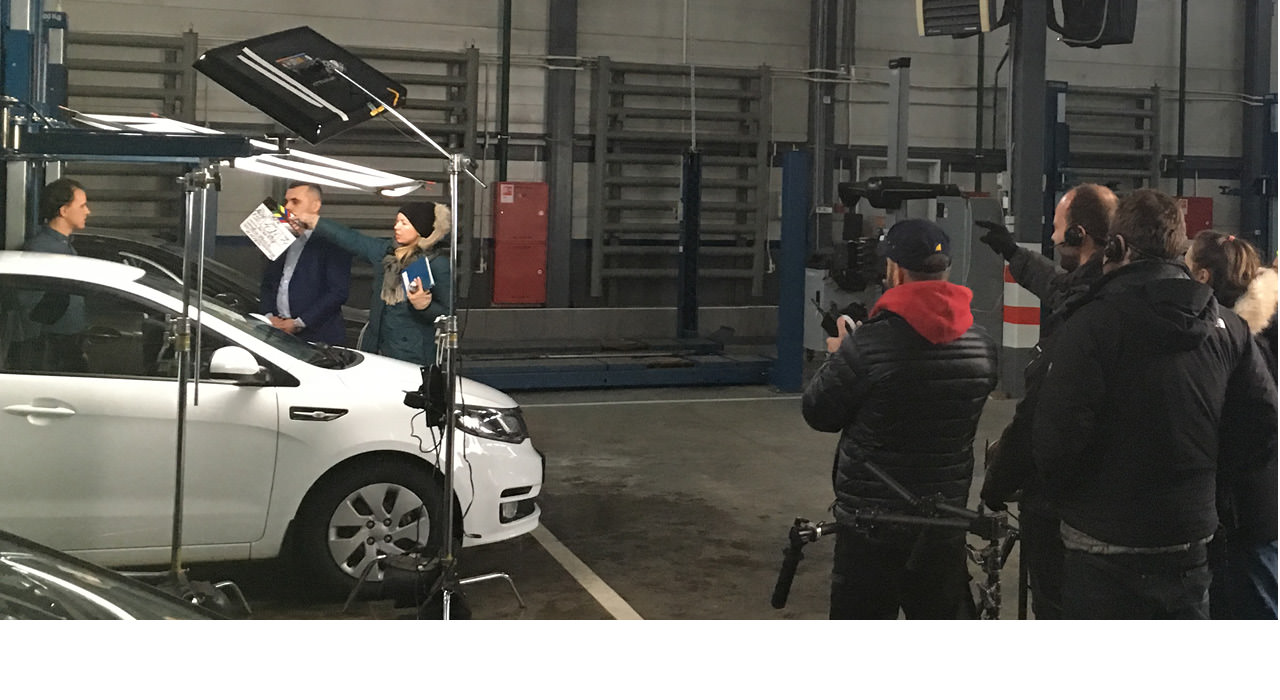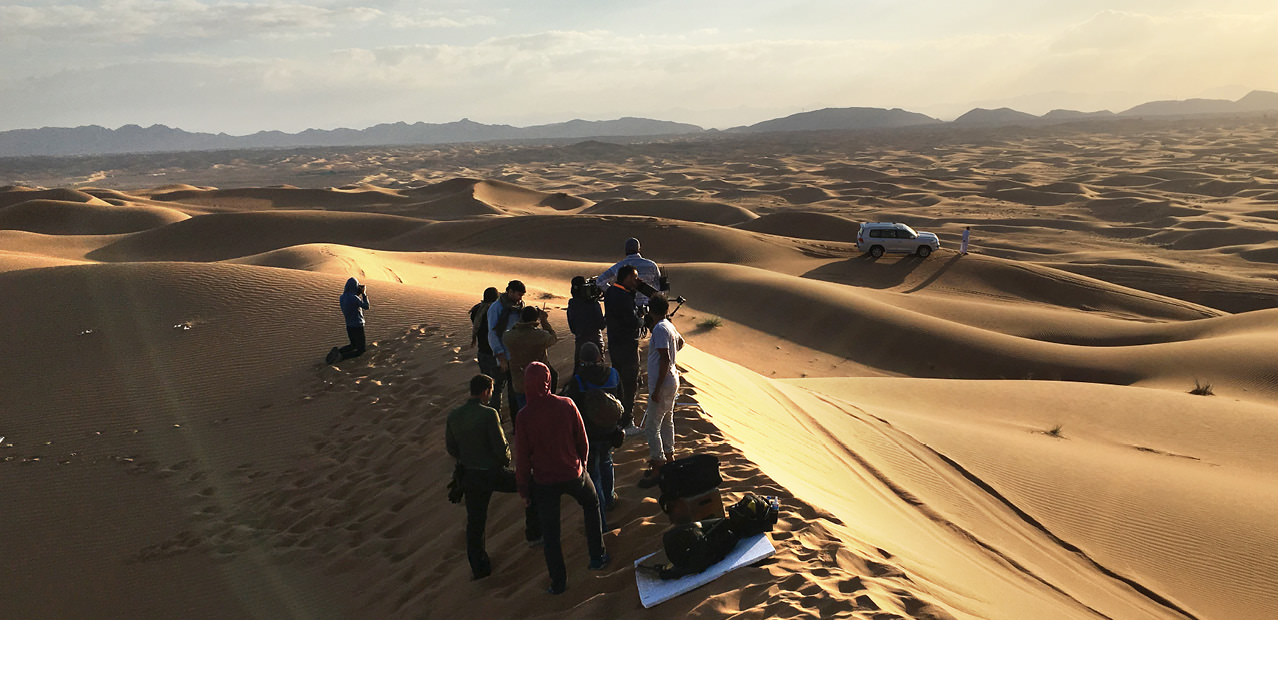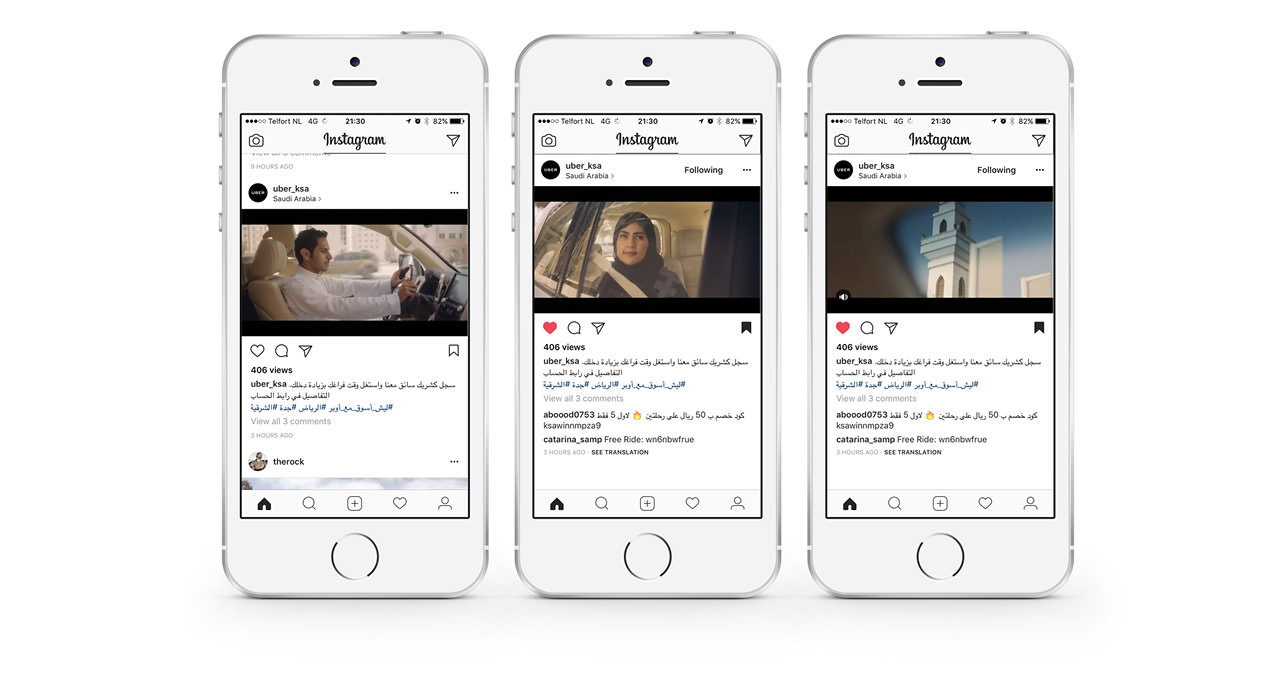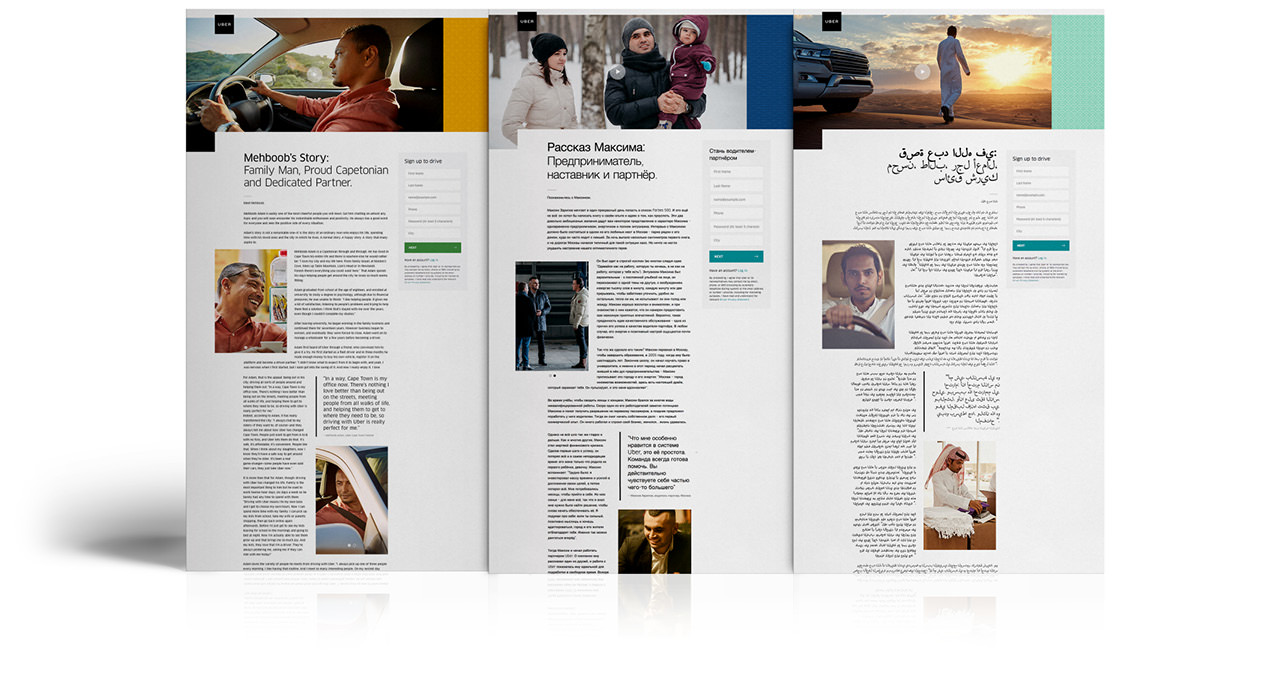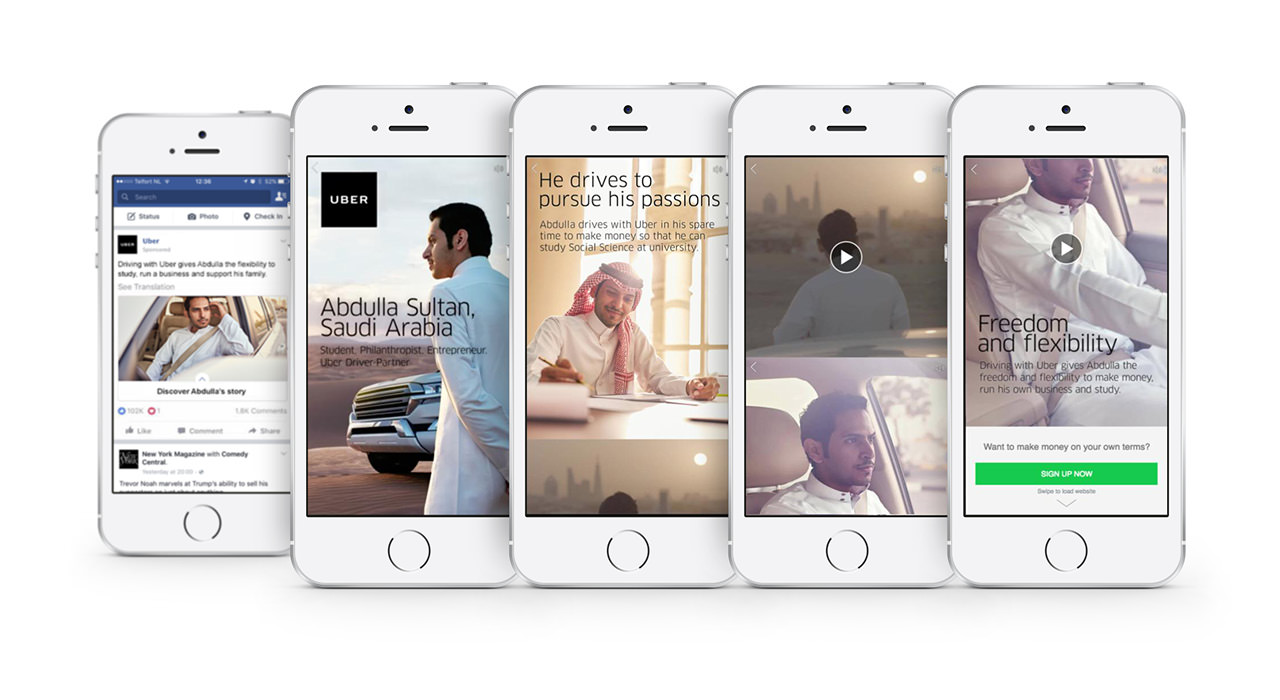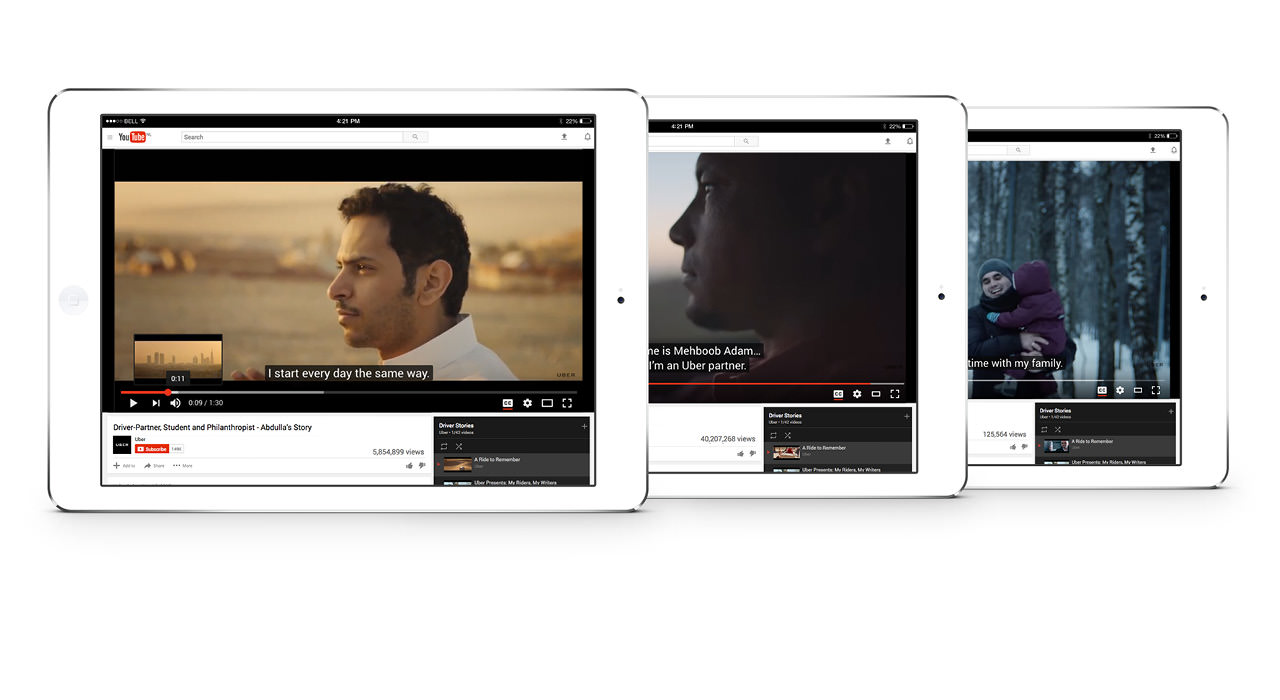 The KSA driver story proved to be such a succes, alternative edits were created with the focus on 'Celebrating cities', 'Safety' and 'Ease of use' for riders. These rider stories were showcased to the more than one million visitors of the the Al-Jenadriyah cultural and heritage festival in Riyadh.